So after Jordan got home from school today we were doing a little spelling/reading with the letters on the fridge. Of course, Charlotte wanting to be involved with everything was mixed into the fun lesson.
Object of the game:
Make a sentence using only the letters available and using correct spelling.
The first sentence I wrote, I tried to hide it among the rest of the letters. I wanted to see if Jordan could figure it out.
That was a close up. This is more so what it looked like.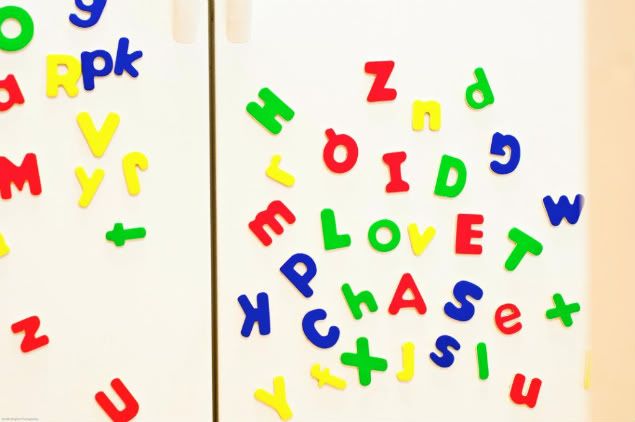 Jordan could not figure it out. He asked me to spell out another sentence. As I was trying to be a little silly...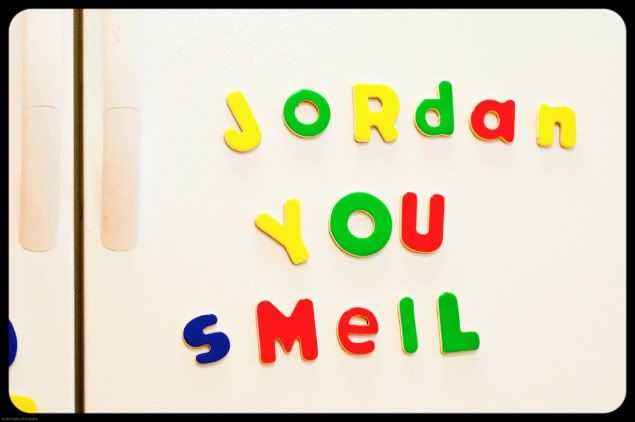 I had offended Charlotte.
"Mommy, bad girl. Time out Mommy. Not nice. no no no no"
I was completely stunned. So to show her I was truly sorry, I took my place at the wall.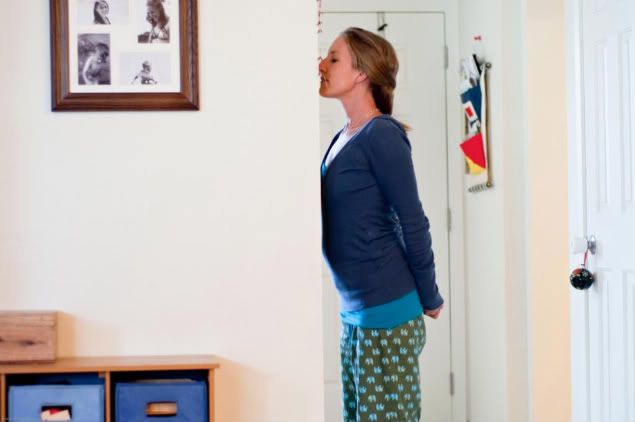 This seemed to provide much entertainment to Jordan. He was taking my photo, laughing, pointing, and crying all at once.
The lengths a mother will go too. Laugh it up son of mine!!
In my defense - an eight year old boy sweating, just from school - how do you think he smelled??